What to expect when you call us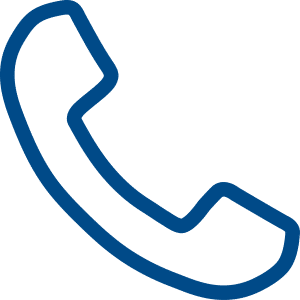 You can phone us here at Citizens Advice Epsom & Ewell or you can Request a Phone Call from us.
We are happy to try to help you over the phone.
Our services are free, confidential, impartial and independent.
Before you call, try to collect together any relevant paperwork.
We suggest you note down important dates regarding the query.
Please note that we can only help you if you live, work or study in the borough of Epsom & Ewell.
How to phone us and when we are available to take your call
You can call us for advice on 08082787963 (freephone).
However, if you need to talk to us about an existing appointment, or if you have already had an advice appointment and wish to talk to someone about the same issue, it is better to use the special appointments number that should have been given to you when that appointment was made.
Our telephone hours are between 10:00 AM and 4:00 PM on weekdays (excluding Bank Holidays). During these hours there is a voicemail service which will operate if our line is busy (see below).
If you are deaf, deafened, hard of hearing or speech impaired you can contact us for advice using the BT Text Relay number: 03444 111 445.
What to expect when you call us
When you call us, we will firstly ask you some questions to assess your problem. Then you will either be offered information to help resolve the problem or if appropriate you will be offered an appointment for a fuller discussion and detailed advice.
What if the line is busy?
If the number is engaged, you will be put through to our voicemail system. Please do leave a message: we will call you back. We will aim to call you back on the same day if possible, but it may be the next working day. When you leave a message, we need you to tell us these 4 things:
your name
your phone number that you want us to call back on
whether it is OK for us to leave you a message if you do not answer when we call back
your postcode or local connection (we can only help you if you live, work, or study in Epsom & Ewell)
Would you like us to call you?
We know that some people don't like to leave voicemails so we have an online service through which you can request a call from one of our staff.
Note: By using this form you agree to Citizens Advice Epsom & Ewell keeping your details on file. These details are for Citizens Advice use only, will be kept confidential, and will not be passed to anyone else without your permission.
We aim to phone you back the same day (or the next working day, if we are closed) but cannot guarantee this and suggest that if your enquiry is URGENT then you should visit or telephone our office.