About Us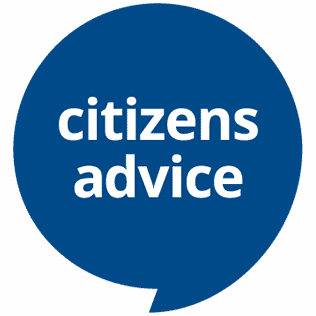 Citizens Advice is a network of independent, local charities that helps people resolve the problems they face in life. It provides information and advice to everyone who needs it, and influences government and organisations to bring about changes in policies and laws that affect people's lives.
We provide free, independent, confidential and impartial advice to everyone regardless of race, gender, disability, sexual orientation, age or nationality.
Citizens Advice Epsom & Ewell was one of the first Citizens Advice Bureaux to be created in 1939 and is the member of the national Citizens Advice network serving people who live or work in the Borough of Epsom and Ewell.
Our Aims and Principles
The Citizens Advice service provides free, independent, confidential and impartial advice to everyone on their rights and responsibilities. It values diversity, promotes equality and challenges discrimination.
In common with all Citizens Advice offices we aim to:
Provide the advice people need for the problems they face.
Improve the policies and practices that affect people's lives.
What We Do
We offer a free advice service to individuals that live, work or study within the Epsom and Ewell area.
How to get advice
Information & advice is provided on a wide range of topics including:• Benefits
• Employment
• Money and Credit issues
• Neighbour disputes
• Family & Personal issues
• Housing
• Consumer rights
• Immigration issuesIf needed, we can also offer practical support such as help writing letters, form filling and negotiations with third parties. Advice and support is offered throughout all stages of the Benefits Appeals process, up to and including attending the tribunal itself.
In addition to our core service, we have specialist services for
Money & Debt Advice
and for
Mental Health Outreach
that offers support and advice to clients with severe and enduring mental health problems.
Our Chief Executive
Our 
Chief Executive
 is 
Lisa Davis
.
Our Staff
We have a small number of paid staff but most of the work of the charity is done by our team of more than 80 volunteers, including trustees, advisers, administrative and support workers.
Our Trustees
Our activities are overseen by a board of Trustees.
Our Trustees are all volunteers from the local community who have gained considerable skills, knowledge and experience in their working lives. They work with the Chief Executive and other staff to guide, govern, shape strategy, and give direction.
This includes making sure that Citizens Advice Epsom & Ewell is:
Doing what it was set-up to do: offering high quality advice services to the local community.
Complying with the law, including upkeep of premises, insurance, recruitment and equipment.
Securing money to meet current and new demands, and ensuring that all funds are used responsibly.
Recognised and valued by local organisations, funders and people, who are aware of the vital service their local Citizens Advice provides.
Epsom & Ewell Borough Council appoints two councillors as its representatives to sit with the Trustee board in a non-voting capacity. Our President (also non-voting) is the Mayor of Epsom & Ewell.
Professionalism
All our advisers (who are primarily volunteers) undergo rigorous evaluation and training before they can advise clients. A volunteer's advice training typically takes about 18 months to cover the required number of advice subjects.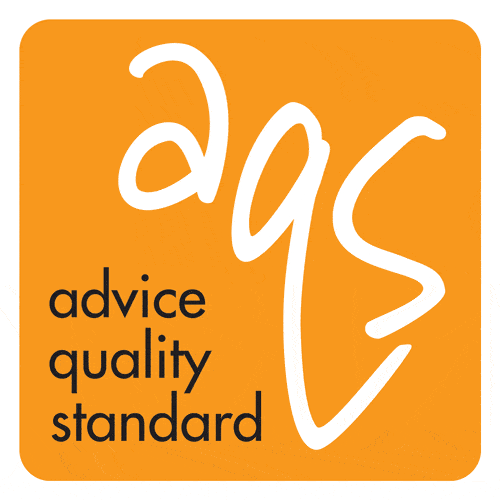 For debt advice, all our advisers have to study and pass an exam for accreditation by the Money Advice Service. We are authorised and regulated by the Financial Conduct Authority (FRN: 617602) for the provision of not-for-profit debt advice.
We are subject to an audit conducted by Citizens Advice.All our staff and volunteers sign an agreement to keep client matters confidential. We hold the independently audited
Advice Quality Standard
quality mark for our advice.
Our Funding
We are grateful to Epsom & Ewell Borough Council who kindly provide the core of our funding and also our office space in the Old Town Hall in central Epsom.

We are also currently funded by Surrey County Council to provide their Local Assistance Scheme in Epsom & Ewell.
We rely on donations to make up the rest of our budget and for expanding our services. We need to raise about £5 for every client we help.
We also run specialist advice projects, namely Mental Health and Money Advice and Debt. These are only made possible through the generosity of our funders & for which we are grateful – please see the project pages for details.
Legal Status
We are a registered charity. Our registration number is:
1085779
. You can read more about us and view our Annual Reports and Accounts at the
Charity Commission website
. You can also view our Annual Reports on our
Annual Reports
page.
In common with other charities, we are also a company limited by guarantee (which means we do not issue shares) and registered in England and Wales
Our company number is: 04079521. We are registered as: Epsom & Ewell Citizens Advice Bureau, The Old Town Hall, The Parade, Epsom, Surrey KT18 5AG.
We are authorised & regulated by the Financial Conduct Authority FRN: 617602.
Our Annual Reports
We publish a comprehensive report on our activities and our financial affairs every year.  Read our Annual Reports
Our Newsletters
We publish a monthly newsletter on our current activities and hot topics. Read our newsletters – you can sign up to receive them by email.